ASCII Art


Wow! I took almost ANOTHER whole year off of doing this!
We'll be back on deck soon.
The President gets himself assasciinated. Am I even allowed to say that?
Michael Jackson gets done twice. One when he was pre-freak and another when he was mid-freak. Am I even allowed to do that? Mention that he was a freak? Everyone's 'We love you Michael!' now. But I still have that haunting Martin Bashir interview stuck in my head.
Olivia Munn gets done in the ASCII not once, but twice! Surely I can insinuate that. She's hotter than Michael Jackson in a Pepsi commercial.
The Archives
Friday 29 December 2006: The last update for 2006 of hot celebrity babes from Hollywood and around the world... Tara Conner, Xiaxue, Angie Harmon, Anna Friel, Danna Garcia, Kathy Sander, Shannon Lea and Bridget Moynahan.
Saturday 23 December 2006: A new batch of beautifully ASCIIed individuals... Amber Benson, Alana De La Garza, Paige Turco, Lokelani McMichael, Serena Taylor and Catherine Bach.
Monday 18 December 2006: Another dose of keyboard charactered beauties...Laetitia Casta, Angie Everhart, Jillian May Sundeen, Drea De Matteo, Andrea Veresova, Carla Gugino and Brooke Burke.
Monday 11 December 2006: A pixel is worth a thousand letters... Queen Rania, Queen Noor, Mehgan Heaney Grier, Maria Bartiromo, Lee Eun Joo, Claire Forlani, Danna Garcia and Chely Wright.
Thursday 7 December 2006: Steaming hot babes. In keyboard characters of course... Tea Leoni, Stephanie Heinrich, Sofia Vergara, Queen Rania, Laetitia Casta, Kathy Sander, Danna Garcia, Carla Gugino and Angie Harmon.
Sunday 3 December 2006: Weekly updates? I was hoping so. Anyway, here is a fine collection of hot celebrity babes. Click 'em if you know 'em... Alyson Hannigan, Alyssa Milano, Babette Van Veen, Babette Van Veen, Babette Van Veen, Brittany Daniel, Jennifer Walcott, Jill Gioia, Kelli Peters, Mary McDonnell, Natalie Keen, Natasha Mealy, Niki Gudex, Patty Duffek, Storm Large and Tea Leoni.
WHAT'S ASCII ART?
ASCII ART? It's an image that is made up of keyboard characters. Sometimes it's as simple as a 'email sig' or an emoticon :-) But in the case of www.asciibabes.com it's a portrait of a person. With an average of 80,000+ keyboard characters. There's a lot happening there, so you might have to move AWAY from the screen to be able to see the detail.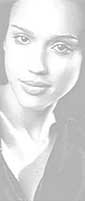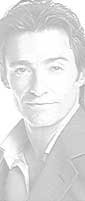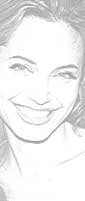 For example, you see the thumbnailed pics above this paragaph? They're eensy, weensy screenshots of ACTUAL ASCIIBABE ASCII ART! They kind of look like a grainy black & white shot, but the 'black' and shades of 'grey' are actually numbers and letters. Now click on the thumbnails and see a bigger pic.
And that's EXACTLY what an asciibabe portrait looks like if you view it on a 21... FOOT monitor, and view it from the other side of the road. Better yet, try and get a clear line of sight from three blocks over. THEN you'll get to see ASCII Art just as if you're looking at a grayscale continuous tone photo.
Just so you all know, ASCII Babes is SAFE FOR WORK and FAMILY FRIENDLY. There is no nudity here. At least none that I know of. Perhaps if I was up ASCIIing late at night and tired (or in a moment of weakness) I may have let slip in a little ASCII nipple. If I have anywhere, let me know and I'll go and remove it.
Did you know that ASCII Art has a 35 year history? Will Kelton went for a walk down memory lane when he stumbled upon www.asciibabes.com. He reminisced of days gone by and I enjoyed it so much I asked him if I could share it with the rest of my visitors. His recollections are... here.
WHAT'S BEEN?
Monday 11 November 2006: It's been 2 months since the last update, and a good three months since we've celebrated with some hot celebrity babe action. So here's to fill yer up this week, as I plan to come back with weekly updates. Bridget Banks, Jessica Alba, Joanne Guest, Kelli Peters, Kelly Brook, Samia Ghadie and Storm Large.
And a few guys... Aaron Spelling, David Silveria, James Shaffer, Jonathan Davis, Fieldy, Jason Newsted, Lukas Rossi, Magni Asgeirsson, Patrick Dempsey, Ryan Star and Steve Irwin.
Tuesday 12 September 2006: Aussie icon (RIP) Steve Irwin and the Supernova boys: Gilby Clarke, Jason Newsted and Tommy Lee. And my main man Toby Rand.
Monday 7 August 2006: A mixed bunch of hot celebs for you... Brigitte Bardot, Storm Large, Tiffany Amber Thiessen, Tyra Banks and Victoria Silvstedt.
Monday 10 July 2006: The latest update of hot Aussie babes and Hollywood celebrity babes... Annalise Braakensiek, Bessie Bardot, Jo Ashton, Melissa George, Natalie Imbruglia, Erin McNaught, Adriana Gabriela, Alanis Morissette, Amanda Marshall, Amy Davis, Amy Halliday, Carla Gugino, Drea De Matteo, Ellen Hollman, Letizia Ortiz, Molly Shannon, Morgan Fairchild, Natasha Henstridge, Rebekah James, Rudi Bakhtiar, Sahra Kearney, Samaire Armstrong, Sara Evans and Sophia Myles.
Monday 3 July 2006: Marty Worrall, Ziggy Marley, Bob Marley, Ben Stiller, Dave Navarro, Blair Underwood, Dirk Benedict, Tommy Lee Jones, Tom Hanks, Thomas Jane, Steve Vai, Oded Fehr and George Michael.
Sunday 25 June 2006: The crew of Sunrise on Seven get the ASCII treatment: Adam Boland, Andrew O'Keefe, David Koch, Grant Denyer, Mark Beretta, Simon Reeve, Lisa Wilkinson, Melissa Doyle, Monique Wright and Natalie Barr.
Sunday 18 June 2006: Amelia Davies, Andrea Parker, Coralie Eichholtz, Gretchen Mol, Kari Byron, Lori Albee, Salma Hayek, Sarah Horner, Soleil Moon Frye, Susan Sarandon, Tanya Huerter, Tori Amos, Vanessa Paradis, Marie Osmond, Marie Osmond and Marie Osmond.
Friday 9 June 2006: Erin McNaught has been crowned Miss Australia. The hot 24 year old babe comes from the Gold Coast. Though it's been years since I've been there it's probably still the babe capital of Australia. Here's a couple more ASCII portraits: Erin McNaught and Erin McNaught.
There's not many that I haven't ASCIIed, you can check out the ASCII Archives or do a search for your favourite celebrity. And if I haven't already ASCIIed her (or him) I'll tally the search results and put them on my To Do list.
You'll find more updates here.